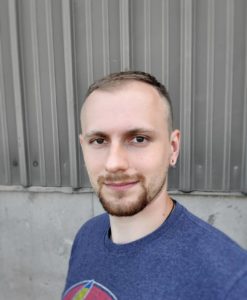 Hi, my name is Alex Orid and I'm The Curious Nerd.
I was a figure skater for 12 years, during which I experienced many crazy things. Since retiring, I've gotten very involved in the world of parkour and game/media/software development.
I grew up on the internet which was amplified by my homeschooling (distance learning with Skype teachers) caused by my figure skater life. This led to me spending stupid amounts of time learning and practicing graphic design, in addition to developing an interest in game/media development.
Aside from my interests in art and technology, I'm also heavily interested in language. I know Polish, English, and American Sign Language.
My first MMO was WoW, followed by EVE online, DnD Online, and now currently playing Final Fantasy 14 (and EVE).
I stream games, parkour, and dev projects (like art and/or programming). Depending on interest I may do some streaming related projects.



You can contact me via the following link:
Contact Form Link